Producing Techno – a shape-shifting genre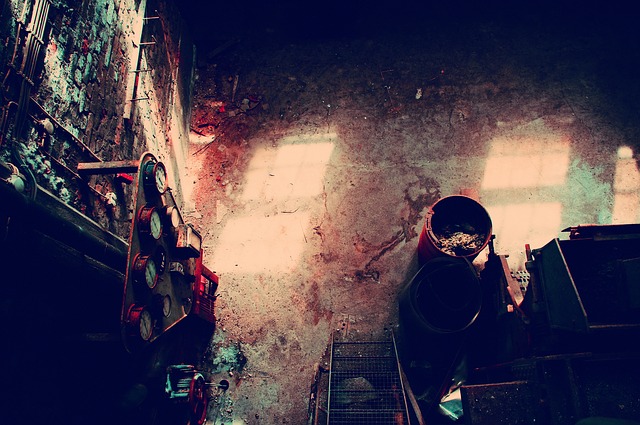 This post defines techno relative to other electronic music, an overview of the most common techniques associated with producing songs in the genre, and places where you can find helpful community.
What is Techno?
Almost always 4/4
Between 120-140 bpm (beats per minute)
Mostly kick drums on each crotchet (1/4 note) but often breakbeat
An emphasis on repetition, minimalism, texture, tone and timbral variations through time.
Use of field recordings and non-traditional instrumentation as samples
Synthesizers are the most common tonal instrument
Liberal use of distortion
Controlled noise and experimental sound design
Heavy modulation of synths and effects units to create expressive change
Rhythmically driven more than melodic. A reliance on percussion and its techniques
Techno was one of the first names for electronic music. It has been applied to a great many styles and genres we would now consider distinct, but the interesting thing about it is that it's root of the tree where electronic music evolves from. Perhaps moreso than any other electronic genre, Techno is defined by its spirit of experimentation.
Since it was an umbrella term, those pieces of music that have strayed too far from the typical definitions of solidified styles tend to get thrown back to be called Techno. However, this also means that you can drive us crazy if you lump other genres into our beloved category – specifically ones that we deem 'too mainstream' or 'too commercial'. Techno is not EDM. Not very much EDM can be considered Techno. Also, EDM used to be another umbrella term for all electronic dance music, but just like Electronica, got co-opted as a marketing term and solidified into its own genre.
The categorization of things in nature is called taxonomy and it's important to provide a shared frame of reference for communication. Since people have fairly specific preferences in electronic music, it helps in communicating which stage you should goto next, and whether or not you should listen to what a music journalist is raving about.
Techniques of Typical Characteristics
At the risk of providing all the ways you can copy everyone else, remember that Techno is defined by experimentation. There's a great pair of articles by Stefan Goldmann over at Little White Earbuds (ca 2011) where he talks about the accessibility of the modern market and how that means it's more important to be unique than polished. Fashions determine popularity, and those come and go. Works of art will last a lifetime. Many techno purists insist you have to produce this music for the love of it. Be integral to your approach regardless of what you want out of it.
Rhythmic focus, percussion, and minimalism – techno is a dance music, and has borrowed from many existing dance cultures. The heavy emphasis on beats and percussions allows a repetition of groove which accentuates minor changes. Minimalism in classical music has also been a big influence, if not melodically, then structurally.
Found sound, samples – Owing a significant part of its history to industrial music, techno employs a lot of sampling of bashing things to create new percussive sounds, and then sculpting these into new forms using technology. Not just percussive, but natural fragments of any sound given looped over a short period of time can produce rhythmical, and implied melodic voicings.
Distortion – Harmonics and expression through non-linear changes that emulate variation and subtleties present in physical instruments.
Controlled noise – White noise, electrical noise, hum, feedback, background noise. The crossover of experimental and drone music into techno has revived this phenomena into musical uses time and time again.
Abuse of technology beyond their intended use – Experimentation and exploration of sounds using machines in ways they were not designed. The Roland TB 303 is the classic example of this. Designed as a synthesizer to replace a bass guitarist for practicing or accompaniment, it initially flopped in the market, until some pioneering musicians started to experiment and birthed the famous acid sound.
Polyrhythms & phrasing ambiguity – Shifting patterns of different meters combined in a single song. The downbeat and cycles become less apparent and creates a hypnotic, rolling effect.
Groove – An elusive quality that implies a cycle of movement within a beat. Humans tend to create cyclic innacuracies of timing variations that occur before and after the meter/grid. With machines, the timing of samples, application of swing, glide, portamento, choke groups & whether to quantize or not to quantize all affect these subtle variations in timing and thus our perception of groove.
Timbral movement – The lack of reliance upon lyrics, verses and chorus as structure means techno has invented new ways of implying musical progression and song structure. Synths, samplers and drum machines have an endless array of parameters that can be played live to create variations in the sound. The use of a mixing console for live performance of volume, equalization, routing and feedback arose in dub reggae mixing styles and is employed frequently in techno as well.
Dissonance over harmony – Techno need not be in key, and plays more with dissonance than many genres. However, with the flexibility of machines, the ability for micro-tuning into harmonies outside of the 12 tone system is much more capable. The interplay of pitches, their harmonies and interferences is something that makes the percussive elements in the rhythm create phantom melodies while listening to it.
Metallic sounds – Because I haven't mentioned bashing things enough. Not just through sampling, but also through synthesis such as FM (frequency modulation) and more recently, physical modelling. Metallic sounds have been a favourite since they have both pitch and strong rhythmic associations.
There are many other tropes and typical sounds, patterns, etc. Some of these come and go and are better served by an analysis of a certain scene or time period.
Did I miss something? Or you disagree? Please leave a comment.
Also, techno need not be machine only.
Recommended forums for independent learning
There's tonnes and tonnes and tonnes of material out there. Depending on your learning style you can find nearly anything you need. The value of teachers, mentors and communities is huge though, so if you're a social animal be conscious of building a network. Producing techno might be something you do in your own studio, but community counts.
Forums are where most of us learned specific techniques or gather to meet other producers. Always try the search bar first, and then ask. To ask something obvious in your first post will be seen as you not valuing the time of others. Techniques from any genre can be adapted to techno, so search far and wide. Be wary, the further you stray from a small, underground community the more likely you'll encounter some individuals who look down upon techno as a genre (looking at you gearslutz).

subsekt

the best current techno forum
some people say it has an attitude,

but techno fans are generally a little rough around the edges,
who don't always take themselves too seriously!

techno production advice section. The Hole: http://subsekt.com/viewforum.php?f=3

mnml.nl

is focused on minimal techno
it's heyday of posting activity coincided with the mid-late 00s wave of minimal techno & house. not as active right now.

reddit
Comments
comments